Written by: Kinsley Holland

This week I had the privilege to sit down with one of Western Kentucky's own, Alicia Luckett, as she poured out her heart about the amazing week that she had at Cru Spring Break. As we engaged in comfortable conversation that only the "CRU-munity" can have, she told me of all the things that God laid on her heart while in Destin. When asked about the most revitalizing experience while there, her response overflowed of genuineness through her words. "My community group taught me to cherish the time I have with the Creator every day, and they encouraged me to keep myself and others accountable." Alicia enlightened me to the glory of beach Olympics, small group talks with brothers and sisters in Christ, and about all the joys of being trapped in a car for hours at a time.
Through Alicia, I know that God worked mightily through an unforeseen situation. One day when they were walking along the beach, Alicia and a fellow junior, Krista, noticed something glistening in the sand. Upon further inspection, they discovered it was a ring; the ring had a man's name on it, and they reached out through social media to find the man who was missing it. They met him nearby and had the opportunity to pray over him. It was difficult to contain a smile as Alicia relayed to me other details like this from her week in Destin. What stuck with her the most though, were the messages given by Western Kentucky's Cru staff, as they studied pruning, abiding, and sowing in the Spirit of God. I had the opportunity to hear about Alicia's favorite sermon about pruning and how God defines us through our trials, as a Cru staff member brought a message from 1 Peter.
"According to his great mercy, he has caused us to be born again to a living hope through the resurrection of Jesus Christ from the dead, to an inheritance that is imperishable, undefiled, and unfading, kept in heaven for you, by who God's power are being guarded through faith for a salvation ready to be revealed in the last time. In this you rejoice, though now for a little while, if necessary, you have been grieved by various trials, so that the tested genuineness of your faith, more precious than gold that perishes though it is tested by fire- may be found to result in praise and glory and honor at the revelation of Jesus Christ." 1 Peter 1:3-7
​

Through walking with the Spirit during Spring Break, Alicia and others from WKU's Cru had the opportunity to share the gospel with people they'd probably never see again. "Honestly, evangelism was much easier sharing with people that I didn't know. Before I went, I'd never used the tool of solarium, and it was neat to do it because until that point, I'd been afraid of rejection and judgement in sharing the gospel. After Destin, I feel much more confident to come back to campus and share the gospel."

I pray that you will consider joining Cru on a future mission opportunity. And hey, if you're ready to go out and make a difference for Christ right in this moment, ask a staff member or fellow "Crupie" about how to sign up for a summer mission! Until next time, keep loving and glorifying God in everything you do. Colossians 3:17 says, "And whatever you do, in word or deed, do everything in the name of the Lord Jesus, giving thanks to God the Father through him." Go out and live that.

​

Written by: Kinsley Holland​
Relaxing.
Exhilarating.
Sea Cucumber.
Mafia.
Community.
Spiritually refreshing.
Destin Beach.
Cru Spring Break.

"So, what's Cru Spring Break in Daytona like?" When senior Matt Johnson recounts the week he
spent there, these are the only words you'll find emerging from his memory.

Hey there, I see you, that one who doesn't feel like they'd thrive spending a week in Daytona
because evangelism may not be something you live and breathe, or maybe you're thinking that
you've messed up too many times to feel confident in telling others how God has worked in your
life. Maybe you've never ventured out of your comfort zone and you feel like as soon as you do,
the weight of the world will just be too much to bear. But let me tell you something: God doesn't
call us to be comfortable, because he isn't comfortable. He calls us to GO.

"Give praise to the Lord, proclaim His name; make known among the nations what He has
done."

Psalm 105:1

"Then I heard the voice of the Lord saying, 'Whom shall I send? And who will go for us? And I
said, 'Here am I. Send me!"

Isaiah 6:8

"My name will be great among the nations, from where the sun rises to where it sets. In every
place incense and pure offerings will be brought to me, because my name will be great among
the nations,' says the Lord Almighty"

Malachi 1:11

God has called each and every one of us who know him to proclaim the good news of the gospel
to all nations, and if that includes a week over Spring Break in Daytona Beach, Florida, would
you listen to that call?

If you're strongly considering stepping out in faith and going on Spring Break with Cru, you've
come to the right place. To answer a few of your questions, I sat down with a senior who has
been involved with Cru since the beginning and who has gone on the Daytona mission trip two
years in a row.

Did you have any reservations about going?
"Actually, it wasn't even really a second thought for me to go. I knew that I wanted to go and
share the gospel, and there I was, being presented with an opportunity to go on a mission trip to
the beach for such a reasonable price." (Oh yeah, it's $230. Boo ya.)

What would you say the most memorable part of the week was?
"Okay, so this one time, I was down at the beach with a few others and we saw a sea cucumber.
Fern and Caleb Sweeney decided it'd be a good idea to try to see what happened if they... Well,
you'll just have to ask them." (Unfortunately, a sea cucumber was harmed in the making of this
mission trip.)

What did the Lord show you while you were on the trip and evangelizing?
"I definitely learned the importance of rest, physically and spiritually resting in God, throughout
the week. Sometimes your spiritual cup runs dry and it's nice to get away and simply focus on
Jesus. The speedboat rides, spike ball on the beach, nighttime oceanic adventures, games of
Mafia where I didn't get killed in the first two rounds, newfound friendships, and extensive
community time with other people from Western's Cru are just amazing."

Was it easier to share the gospel with people you'd never met before?
"As an introvert, I can confidently say that it was easier because I knew he'd probably never see
them again, which was even more of a motivation to share the gospel. It really took the stress of
people judging me off my shoulders because I'd never met them before."

Anything else you would like to add?
"You should go. It'll be lit."

If your heart is pumping incredibly fast or your palms are sweaty after reading about many of the
amazing aspects of Cru Spring Break, I'd say that's probably God pushing you to go. I'd
encourage you to talk to a staff, get more information, and sincerely pray about going. Until next
time!
"And he said to them, "Go into all the world and proclaim the gospel to the whole creation."

Mark 16:15

P.S. You should go to Spring Break.

Written By: Lydia Anvar

September has finally come to Kentucky. We can finally begin to welcome in sweaters, campfires, and (of course) WKU football! This month also brings one of Cru's favorite long-time traditions—fall getaway! This mid-semester retreat is a welcome rest from the business of the semester, and it's a chance to refocus, recharge, and get to know other students in Cru. Here are some of our students' and leaders' favorite memories from the past fall getaways and reasons why YOU should come!
Olivia Lund (Junior): "I love the slip'n slide… smashing into each other and trying to hold a go pro at the same time is hilarious…oh and slip and slide dodgeball!"
Mariya Merkley (Sophomore): "When I went to fall getaway my sophomore year I was still new in my bible study and I felt like I was really able to bond with them that week while also meeting TONS of other people in CRU I'd always been too shy to talk to. The environment there makes it great for forming new friendships and deepening old ones while also deepening your relationship with Christ and having a blast. "
Monica Kast (Senior): "Fall Getaway is so much fun! It's the perfect place to get to know more people from CRU and deepen relationships with people you already know. There's lots of bonding time and solid teaching that challenges you to grow in the Lord."
Dillon Sidebottom (Leader): "When I look back on my college years, I can't think of a more impactful time than Fall Getaway. It was on that weekend during my freshmen year, where I met some of my closest friends to this day, and experienced Jesus anew. The weekend was full of fun, but also challenged my soul. In returning to WKU after that weekend, I remember contemplating how I would live out my life during my collegiate years. For the next three and half years, God would take me on a journey where I would learn to depend on Him and walk in the Spirit (I'm stubborn -- so this took a while, and I'm still learning!!). In turn I have been able to see fruit that the Lord has produced through Cru at WKU -- what an honor and privilege. I believe God used Fall Getaway seven years ago to spark something in me, and that weekend will forever be a cherished memory and have a lasting impact on my life!"


We hope you're excited for a sweet weekend to grow closer in community with each other over Fall Getaway. It's an unforgettable time that you don't want to miss.

Powered by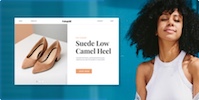 Create your own unique website with customizable templates.