Written by: Kinsley Holland

This week I had the privilege to sit down with one of Western Kentucky's own, Alicia Luckett, as she poured out her heart about the amazing week that she had at Cru Spring Break. As we engaged in comfortable conversation that only the "CRU-munity" can have, she told me of all the things that God laid on her heart while in Destin. When asked about the most revitalizing experience while there, her response overflowed of genuineness through her words. "My community group taught me to cherish the time I have with the Creator every day, and they encouraged me to keep myself and others accountable." Alicia enlightened me to the glory of beach Olympics, small group talks with brothers and sisters in Christ, and about all the joys of being trapped in a car for hours at a time.
Through Alicia, I know that God worked mightily through an unforeseen situation. One day when they were walking along the beach, Alicia and a fellow junior, Krista, noticed something glistening in the sand. Upon further inspection, they discovered it was a ring; the ring had a man's name on it, and they reached out through social media to find the man who was missing it. They met him nearby and had the opportunity to pray over him. It was difficult to contain a smile as Alicia relayed to me other details like this from her week in Destin. What stuck with her the most though, were the messages given by Western Kentucky's Cru staff, as they studied pruning, abiding, and sowing in the Spirit of God. I had the opportunity to hear about Alicia's favorite sermon about pruning and how God defines us through our trials, as a Cru staff member brought a message from 1 Peter.
"According to his great mercy, he has caused us to be born again to a living hope through the resurrection of Jesus Christ from the dead, to an inheritance that is imperishable, undefiled, and unfading, kept in heaven for you, by who God's power are being guarded through faith for a salvation ready to be revealed in the last time. In this you rejoice, though now for a little while, if necessary, you have been grieved by various trials, so that the tested genuineness of your faith, more precious than gold that perishes though it is tested by fire- may be found to result in praise and glory and honor at the revelation of Jesus Christ." 1 Peter 1:3-7
​

Through walking with the Spirit during Spring Break, Alicia and others from WKU's Cru had the opportunity to share the gospel with people they'd probably never see again. "Honestly, evangelism was much easier sharing with people that I didn't know. Before I went, I'd never used the tool of solarium, and it was neat to do it because until that point, I'd been afraid of rejection and judgement in sharing the gospel. After Destin, I feel much more confident to come back to campus and share the gospel."

I pray that you will consider joining Cru on a future mission opportunity. And hey, if you're ready to go out and make a difference for Christ right in this moment, ask a staff member or fellow "Crupie" about how to sign up for a summer mission! Until next time, keep loving and glorifying God in everything you do. Colossians 3:17 says, "And whatever you do, in word or deed, do everything in the name of the Lord Jesus, giving thanks to God the Father through him." Go out and live that.

​
Powered by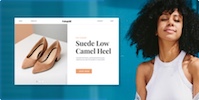 Create your own unique website with customizable templates.