Written By: Lydia Anvar

September has finally come to Kentucky. We can finally begin to welcome in sweaters, campfires, and (of course) WKU football! This month also brings one of Cru's favorite long-time traditions—fall getaway! This mid-semester retreat is a welcome rest from the business of the semester, and it's a chance to refocus, recharge, and get to know other students in Cru. Here are some of our students' and leaders' favorite memories from the past fall getaways and reasons why YOU should come!
Olivia Lund (Junior): "I love the slip'n slide… smashing into each other and trying to hold a go pro at the same time is hilarious…oh and slip and slide dodgeball!"
Mariya Merkley (Sophomore): "When I went to fall getaway my sophomore year I was still new in my bible study and I felt like I was really able to bond with them that week while also meeting TONS of other people in CRU I'd always been too shy to talk to. The environment there makes it great for forming new friendships and deepening old ones while also deepening your relationship with Christ and having a blast. "
Monica Kast (Senior): "Fall Getaway is so much fun! It's the perfect place to get to know more people from CRU and deepen relationships with people you already know. There's lots of bonding time and solid teaching that challenges you to grow in the Lord."
Dillon Sidebottom (Leader): "When I look back on my college years, I can't think of a more impactful time than Fall Getaway. It was on that weekend during my freshmen year, where I met some of my closest friends to this day, and experienced Jesus anew. The weekend was full of fun, but also challenged my soul. In returning to WKU after that weekend, I remember contemplating how I would live out my life during my collegiate years. For the next three and half years, God would take me on a journey where I would learn to depend on Him and walk in the Spirit (I'm stubborn -- so this took a while, and I'm still learning!!). In turn I have been able to see fruit that the Lord has produced through Cru at WKU -- what an honor and privilege. I believe God used Fall Getaway seven years ago to spark something in me, and that weekend will forever be a cherished memory and have a lasting impact on my life!"


We hope you're excited for a sweet weekend to grow closer in community with each other over Fall Getaway. It's an unforgettable time that you don't want to miss.

Powered by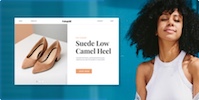 Create your own unique website with customizable templates.