By: Kinsley Holland

As my freshman year of college at Western Kentucky University comes to a close, there is one piece of my experience on the hill that I simply cannot get off my mind- Cru.

Upon entering college, I knew a few close friends were already involved in Cru, so I immediately crossed the ministry off of my list to remove myself from a place where I was already comfortable with people. I began attending other on-campus ministries, and for the first few weeks on campus, I didn't feel like I was fitting in anywhere. After seeing Cru's many signs across campus and tables full of Cru staff and attendees handing out popsicles and doing spiritual surveys, and with the possibility of winning $50 when attending Cru the first time, I chose to go. God has blessed that decision in more ways than I can fit in one blog post.

My freshman year was riddled with extensive work hours, the stress of two major changes, my first car accident, unforeseen health issues, and the simple struggles of adjusting from life away from my childhood home. When I say that without Cru I wouldn't actively be pursing Jesus Christ, I mean it. I got plugged into a freshman girls' Bible study my first month on campus and those girls have changed my life in so many beautiful, amazing ways. My leaders have taught me the value and purpose of discipleship- what it looks like to share the wisdom of the ways Jesus has worked in your life with others who are most likely younger and more spiritually immature. These girls put 1 Timothy 4:12 into action; this verse says, "Let no one despise you for your youth, but set the believers an example in speech, in conduct, in love, in faith, in purity." I have gotten to know them on a level that, until college, most of my friendships had never showed me. I have seen God show up time and time again through their weekly renditions of what I refer to as "Happies and Crappies," and even more so on long car rides to Fall Getaway, Winter Conference, or even through spontaneous conversations on the 22nd floor of Pearce Ford Tower.

Cru's weekly Thursday night meetings allowed me to get to know some of the others in the ministry on a deeper level, especially the guys. One of the most overwhelming themes of my freshman year of college is this: God designed fellowship for guys and girls in the realm of brotherhood and sisterhood in Christ. I have made countless guy friends that are just that- friends. I have learned and seen what the healthy confines of a brother-sister in Christ relationship is through the Cru guys.

One of my favorite events of the entire year is Evening of Elegance, where the men in Cru picked and decorated a venue, baked us cupcakes and served us Ale 8s, and performed skits and a wonderful rendition of Taylor Swift's "Love Story." The girls decked out in fancy evening gowns and the guys in tuxedos, the love of Jesus radiated throughout every aspect of the evening. Upon being thanked for serving the girls at the conclusion of the evening, Jeremiah Whitney simply said, "Well, you're very welcome. Our mission tonight was to show you girls how a godly man is supposed to treat a woman. You're so loved." This encapsulates the strong, loving relationships between the "Cru-munity" we have in Bowling Green.
​
As I head into my sophomore year and look back on my freshman one, I know that I am a different person because of Cru. To all the freshman or anyone else on a campus looking to belong, I beg you to get involved with a college ministry, and especially with Cru if there's one on your campus. And if you find yourself on Western Kentucky's campus, come on in. We'd love to love on Jesus and others with you by our side.

Powered by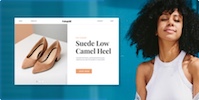 Create your own unique website with customizable templates.