Name: Gina Hatchett (@ginaheartswhales)


Year: Junior
Major: Business Economics & Marketing with a concentration in Strategic
Hometown: Nashville, TN
Favorite Ice Cream Flavor: Mint Chocolate Chip
Favorite Bible Verse: "Be still and know that I am God." - Psalm 46:10
Thing you do when you're stressed: Eat ice cream, deep clean my apartment, and have dance parties of one in front of my mirror
An Anonymous source described her as: "an accidental fashionista who never sleeps and will change the world in more than one way"

---

Hi, hi, and hi. My name is Gina Hatchett and I have been involved with CRU since the beginning of my freshman year at WKU. Before I continue on, I just wanted to throw out there if something you read catches your interest or if you like whales/Seattle/boba tea, find me in real life or through social media and I am always down for having a life chat over coffee.


OKAY, now to get to the good stuff.


Have you ever been called to do something that sounds uber interesting to be a part of but is not something you would typically do? Well, this past semester, that's exactly what happened to me. But, cooler than that is the story of how it began dates back 3 years ago…

I was sitting in Bible College located in a tiny, tiny village in Hungary listening to one of my teachers teach about Daniel. In Chapter 3, Nebuchadnezzar's dream is mentioned and how the wise men of Babylon could not decipher it and believed no one could. Then enters Daniel, who trusts that God will reveal the mysterious dream to him [all for God's glory], and a line my teacher spoke that has always stuck with me is "God can use a YES man."

Fast forward to this past fall semester, this sermon has made a reappearance in my mind as I have been seeking out new ways to say YES to the Lord. Whether that be being more diligent with my quiet times or actively living life with open hands.

A very neat way to say YES to the Lord came in early September. I was looking into taking a cool train trip across the country with friends for fun. Randomly, the Lord randomly placed a thought in my head – "What if you made this a trip for me?" I was, of course, like cool…interesting…I got no idea what that means. Within a few days, a complete picture of what the trip would look like formed in my brain. My infamous disclaimer to this trip is that I am not selfless enough to come up with this on my own.

So, what will the trip look like? 4405 miles of traveling through Chicago, Minneapolis, Spokane, Seattle and Portland with 5 friends who are passionate about sharing the Gospel with the people we encounter on the buses and trains we will commuting on and seeking out the homeless in the cities we stop in to help provide for their physical needs as well as having spiritual conversations with them and sharing God's love with them. That's a real long sentence…

Does it sound a little crazy? Absolutely. Have we done this before? Not exactly. But, do we believe the Lord have opened the door for to go on this trip to glorify His Kingdom? 100% YES. Again, this is when a life chat over coffee would come in handy because to share of all the radical ways the Lord has provided and led us in planning and preparing this trip thus far creates a beautifully long list.

Are we nervous? YES, we are scared out of our minds. But, we know that the Lord will be faithful to equip us with boldness and confidence to tell about who He is and the relationship that He desires to have with the people we are sharing with.

Can I brag on CRU for a split second? I am beyond thankful to be a part of a campus ministry that not only desires for its students to be actively sharing their faith on campus, but is willing to invest time in equipping us to do so. The people going on this trip with me are super excited to not only talk about our faith with people, but also to bring back our experiences to encourage our friends back at CRU to ignite a revival on our campus at WKU. For as long as we all attend WKU, this is the current mission field that the Lord is currently calling us to.

Well, it's about that time to let you all go. Thanks for reading, caring, and praying for us!
And remember:

Find new ways to say YES to the Lord in this new year.

Peace & love,
Gina


P.S. –Follow our adventures and read the cool blog posts that we are writing at the4405.wordpress.com.


Powered by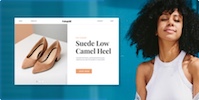 Create your own unique website with customizable templates.